Many businesses struggle to identify and measure their performance - this is why Analyt exists
Far too many companies fail to extract value from their data and spend too much time on the logistics of reporting, rather than on insights and action that result in improved customer experience and increased return on investment.
Analyt (pronounced 'Analyte' for those that are interested) is a UK based data & analytics consultancy dedicated to improving customer experience and business performance through effective use of data, technology, and psychology.
Sean Burton (Founder & Managing Director)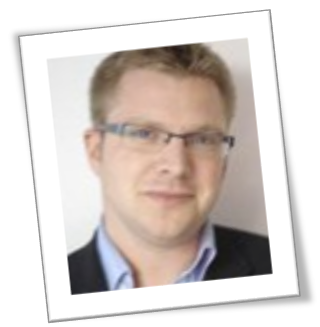 I have a background in experimental psychology and interaction design, but have now spent over 15 years working in the digital sector. I'm passionate about deriving insight and value by using a blend of psychology, design, data, technology, and consulting skills to improve customer experience.
You can see my full profile on
LinkedIn
, but below is a short summary:
Formerly the Director of Measurement at Seren Design Ltd.
A 20 year career covering: eLearning, Interaction Design, Product Management, Web Analytics, and Data Visualisation.
Extensive experience with FTSE 100 companies across financial, telecommunication, gaming, and retail sectors.
Industry leading analytical and statistical modeling skills. Experience with most licensed and SaaS web analytics tools, including: Excel, SPSS, Adobe (Omniture), WebTrends, WebAbacus, Comscore, Coremetrics, Google Analytics (including Premium), Unica, and numerous databases (SQL server, MySQL, Mongo, etc.).
Wide ranging technical skills covering interaction design, development, management, and maintenance of complex technical implementations, such as Content Management Systems, web analytic & Voice of Customer deployments, as well as advanced data optimisation projects.
Certified in: Google Analytics, Google Tag Manager, Google Adwords, WebTrends Technical Professional, Adobe Analytics Technical Implementation
You can also follow me on twitter via @sean_d_burton & @analytdata, or view the contact page for more options.
LinkedIn Recommendations
Nick Willis, Director at Station 10

I've had a pretty unique set of circumstances when it comes to working with Sean, having been a peer, worked for and also had him work for me. I can say, in all three relationships, he has been great to work with. As a colleague, he has been helpful and a great sounding board for ideas, as a manager he has had a great strategic view, and as a member of the team he has always produced great quality work in tight schedules.
Across all of this, what shines through is the in depth industry knowledge, with a great mix of technical and analytical skills that are hard to find in one person.
I'd highly recommend Sean to anyone.


Roman Rock, Digital Consultant at EE

Sean is an excellent technical analytics consultant, Sean came in to help deliver the analytics integration project at EE during the initial implementation phase and helped me drive it over the line under very tight deadlines. I would happily recommend Sean to others/work with or bring in Sean again for future projects.


Catriona Campbell, Advisor at EY-Seren

We worked together for almost 10 years. Sean is supremely talented. A giant in the Land of Big Data. I wouldn't hesitate to work with him again, and I hope I do.


View more on LinkedIn...
Memberships & Groups
Some of the brands I've worked with